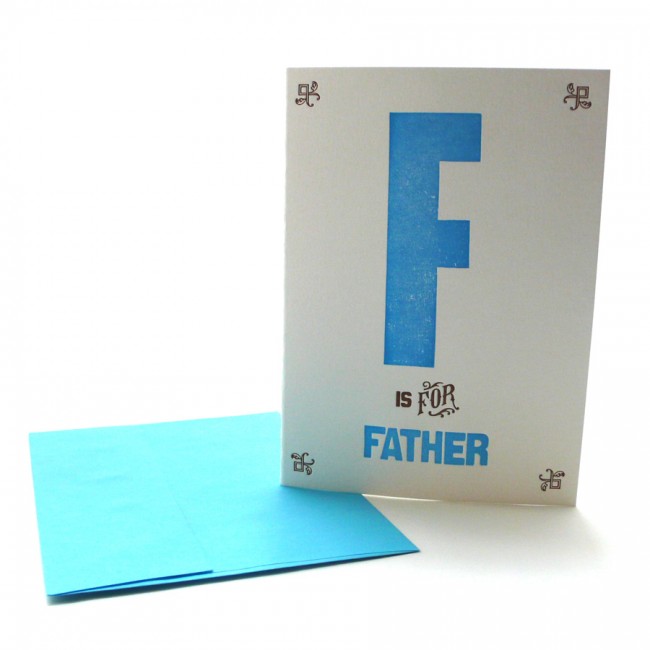 This post comes directly from my Father. I undoubtedly owe my adoration and taste in music to him. Growing up there was always music in the house, whether it be from the stereo, or the piano my dad loves to play.
In honor of F being the next letter in my series, I asked him to pick out some of his favorite albums, artists, or songs that begin with the letter F. I got some great selections from him, and made the F is for Father playlist below. Fifteen tracks from my Father on the Fifth.
http://8tracks.com/chadwik09/f-is-for-father
Track listing below (with comments from my father in italics):
Fine Young Cannibals-Good Thing
Great song to warm up your fingers
-I think there is video evidence of me dancing to this song when I was very, very young…
Fine Young Cannibals-I'm Not the Man I Used to Be
The Finn Brothers-Disembodied Vocies
The Finn Brothers-Anything Can Happen
The Finn Brothers-Homesick
The best part of Crowded House
Frank Sinatra-It Was a Very Good Year
What blog can't pay homage to Old Blue Eyes?
–Very true! Thank you for adding it to the blog!
George Harrison-For You Blue
Maybe the best original song writer in the Beatles?
-Is that even a question!?
Mazzy Star-Fade Into You
Turns your mom into mush every time she hears it
Crowded House-Fall At Your Feet
John Coltrane-Favorite Things
Pomplamouse-Favorite Things
-Apparently this was a tie. I agree completely.
Peggy Lee-Fever
Who does not have memories of this tune at some point?
Jeff Beck-Freeway Jam
Great Tune to put into the running playlist
-My dad would know great running music, he runs about 6 miles every day. He just completed a 10K with under 10 minute miles! Congrats Dad!
http://results.active.com/pages/oneResult.jsp?pID=110811107&rsID=113193
The Cure-Friday I'm in Love
Play it on Tuesday or Wednesday and you will be jazzed before the weekend
Emerson Lake and Palmer-From the Beginning
Very short but a incredible Moog solo that sent the keyboard world in a different motion